Why Dry, Inc. compression fit products are superior to the rest of the market:

Premium four way stretch Lycra with the softest hand available. Durable yet comfortable six needle flat lock stitching in high load areas for the most comfortable seams in the industry.
Crew neck collar for ease of entry and a modern look. Match thread color gives this product a cleaner and more sophisticated look than the old style contrast thread colors.
Double needle over lock stitching at the entry points for the most flexible and easy to enter garment available. Refined silhouettes that are flattering and actually enhance performance.
Unique seven panel construction makes this the best fitting compression fit shirt on the market.

For the Arid Core Technology™ line (DRYSHIRT™ & DryGuard™): enhanced thermo-regulation and technologically superior environmental protection.
Why Dry, Inc. Loose fit moisture management products are superior: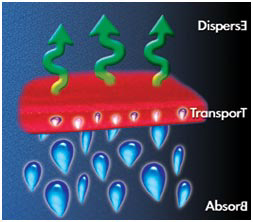 Our Nike and Ping golf shirt technology lead the way in polo shirt fashion and comfort with smart fabrics that adjust to your body temperature automatically.
Our exclusive ProwiK™ brand is not only the most comfortable shirt you have ever worn but it combines double helix channel matrix system with a non static fabric with properties that last more than twice as long as any other moisture management fabric available. There is nothing like it on the market today.
Our economical 100% polyester polo shirt and tee shirt products are economical yet look and perform like brands that cost more than twice as much.
Arid Core Technology™ (ACT™): DRYSHIRTs™ and DryGuards™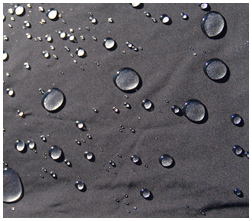 Just when the fabric pundits declared that there is "nothing new in the market" and all "Moisture management" products are pretty much the same, Arid Core Technology comes along and puts the market on it's ear. Like no other fabric available, Arid Core Technology™ takes technical apparel to the next level. Both water repellent and breathable this product has been described by many professional athletes as a "second skin". The World Champion Pittsburg Steelers discovered this product last Fall and wore it when the weather got ugly. Quote: "The DRYSHIRT™ allows me to keep my mind off my gear and keep my head in the game...".
The Hawaii Ocean Safety Officers (Lifeguards) have adopted the DRYSHIRT™ as their official uniform for 2007 recognizing its superior comfort and protection form the harsh tropical sun and wind. The DryGuard™ gives the water borne safety officer better fit and comfort with a fast drying fabric once they exit the water. With a UPF factor of 50+ (equivalent to SPF 150+) no other product on the market gives you better protection from the sun while remaining so comfortable. The California State lifeguards and many other water safety agencies throughout the US and many tropical regions have switched to the Arid Core Technology products for 2007.
Arid Core Technology simply has no equal in the market. Effective as a base layer in severe conditions yet effective enough to be worn alone to protect from rain, wind and water the ACT™ products have to be worn to be fully understood. Do not compare this product with anything else on the market. It stands alone as a superior level of performance apparel when the conditions get inclement.